Happy Memories
We want to make you look your best on your special day
Dress for success
Look great and feel great with our garment care touch
Where Clean Clothes Come to You
Enjoy life, use our pick up service
Our cleaning methods can't be beat
Our machine is engineered in Italy and we have our unique program to give the absolute best cleaning performance possible.
The Perfect Fit
Let us tailor and repair all your garment needs.
We offer anything from a simple see to a detailed fitting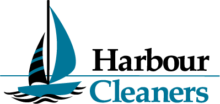 Free Pickup. Free Delivery. Free Smiles.
Know More About Different Types Of Clothes & Cleaning Services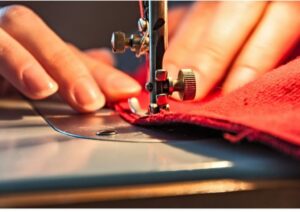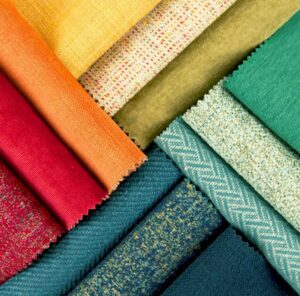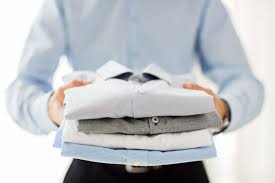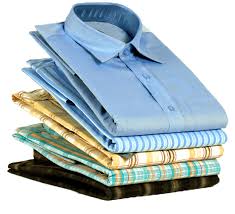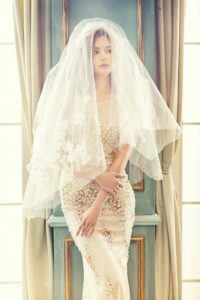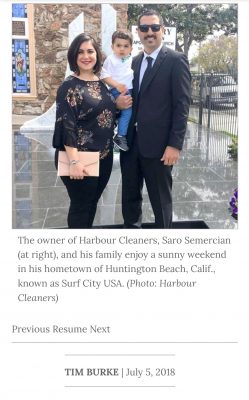 Unique tales of family pride, told in their own words
CHICAGO — A young family man takes over the cleaning business in California. A second takes over the family business in upstate New York, having at first never envisioned being a drycleaning owner. A third proudly maintains the family name down in Texas. And all share one thing, the love of the business....​
"My son's name is Dario. He was born Dec. 17, 2016," says proud papa Saro Semercian, owner of Harbour Cleaners, located on Bolsa Chica Road in Huntington Beach, Calif. The business is situated along a bright, wide boulevard, in a snappy-clean little shopping center, just about a mile from the coast, close enough to the Pacific Ocean to smell the sea when the breeze is just right.
"My parents used to both work at this location, and my father would help with the plant's daily operations. We do everything from hems, let out and take in waists, and sleeves. We do not tailor shirts or jackets from scratch," he relates. "We have an Instagram account at our drycleaning business. We try to keep it fun and humorous and, of course, show off our spot-removing expertise."
Semercian, who turned 41 back in May, says, "I have proudly owned Harbour Cleaners in beautiful Huntington Beach (HB) since 2004. It was originally established in 1973. My family and I moved to HB in 1984. I went to elementary, junior and high school all in HB. My father had an agency with a full tailoring department that he and my mother grew to support the family."
He recalls never wanting to be a dry cleaner: "Hell would have to freeze over! But I'm ice skating as I'm telling you this," Semercian quips.
College wasn't for him, so he became an apprentice to a jeweler. That lasted three years.

"I started working for a dry cleaner near the University of California Irvine (UCI) and started falling in love with the customer service aspect of the business and after four years I decided I wanted to open my own store."

The location he now owns is two miles from the elementary school he attended: "Funny how things work out. I tried to never become a dry cleaner, and 16 years later, I love coming to work every day — well, almost!"

Semercian says he's a self-taught spotter.

"I have gotten pointers from a close friend and mentor, Dan Pollock. I can repair most of the machines, outside of computer or electric, and I'm an above-average presser when needed. My first love will always remain customer service, and my second love is spot removal," he confides.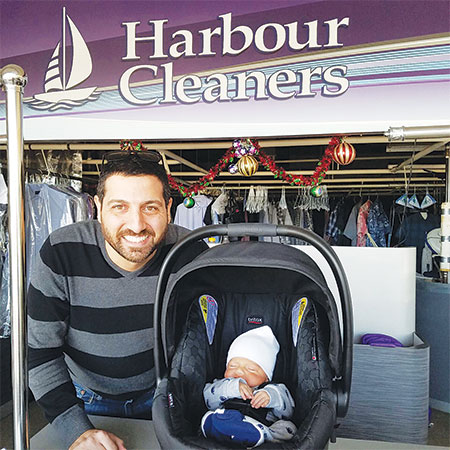 SEE WHAT OUR CLIENTS SAY ABOUT US
Tens Of Thousands Of Customers Trust Us With Our Laundry Services
I LOVE this place! SUPER Great works with awesome price! can't beat that. I have been trying different dry cleaners when moved to the area a few years ago and I stil with Harbour Cleaners now 🙂 Thank you!
I'm moving out of state but before I go I wanted to give a shout-out to Saro at Harbour Cleaners. Echoing the sentiment of the other reviewers, Saro makes his business more than just about cleaning clothes. He also cares about his customers. I know most people wouldn't say they'd actually miss their dry cleaners, but for the past 5 years, not only did my cleaning always come out great and on-time, but I was treated as a friend as well. Thanks Saro!
I've have now brought 2 suits here two different times, along with 2 shirts and two ties. Both times they had to be rushed as I did not plan well. On both occasions the service was absolutely outstanding and my clothes were perfectly clean and ready on time. I would absolutely recommend Harbour Cleaners to anyone! Thank you for your help.... twice...
I took my motorcycle jacket in a couple weeks ago to get it cleaned and I was very impressed. Id never gotten anything dry cleaned before and wish I would've started sooner. I didn't receive a call when my jacket was done but it was done when promised. Other than that I was extremely satisfied with the finished outcome and will definitely be back!
Came here during crunch time before an engagement party, because I needed my CK suit jacket dry cleaned as I had not used it in a hot minute. Harbour Cleaners was able to accommodate my request and turn around my item within a few hours! I dropped it off around 10am, and it was ready by 2:30pm, good as new! The price (including rush fee) couldn't be beat at a competitive (just under) $11! I also was able to use my Yelp check-in offer to save another 10%. Would definitely return here for all my dry clean needs; the staff was pleasant and welcoming!
Your Time Is The Most Valuable Thing You Gain
We Make Your Life Simpler By Giving You More Free Time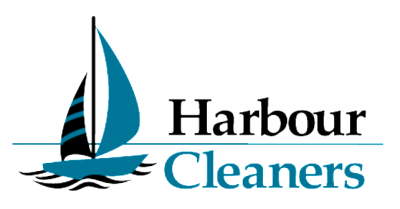 Mobile Dry Cleaning WordPress Theme By InkThemes.com